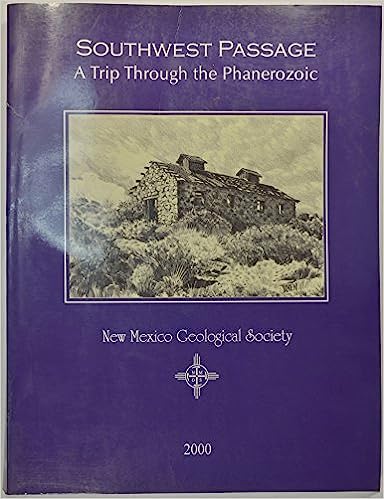 Southwest Passage: A Trip Through The Phanerozoic
Timothy F. Lawton, Nancy J. McMillan, Virginia T. McLemore
Publisher: New Mexico Geological Society
Guideboook of the 51st New Mexico Geological Society Field Conference (Lordsburg, October 18-21, 2000). Includes Grant, Luna and Hidalgo Counties.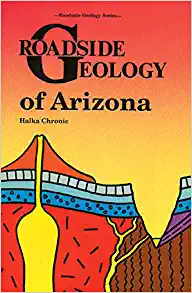 Roadside Geology of Arizona
Halka Chronic
Publisher: Mountain Press Publishing Company
ISBN 13: 978-0-87842-147-3
The rise of mountains and the spread of deserts has marked the geologic history of Arizona. Landscapes that we see today are here because of landscapes of the past, and because of tremendous forces deep within the earth, forces that carry continents into collisions and then drag them apart again, forces of heat and pressure and the slow churning boil of the earth's interior. Landscape features result, too, from more comprehensible, more recent forces: the unending attack of water and wind and frost, the building of volcanoes, the short-term geologic happenings like landslides and rockfalls, earthquakes and floods, and a gopher digging a hole.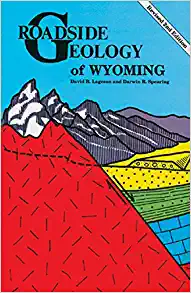 Roadside Geology of Wyoming
David Lageson, Darwin Spearing
Publisher: Mountain Press Publishing Company
ISBN 13: 978-0-87842-216-6
Above all else, Wyoming is a geological state. In every corner of every mountain range and basin within this big state there is a geological story recorded in the rocks. Here is the overall story of Wyoming's geology and history based on clues left in the state's rocks.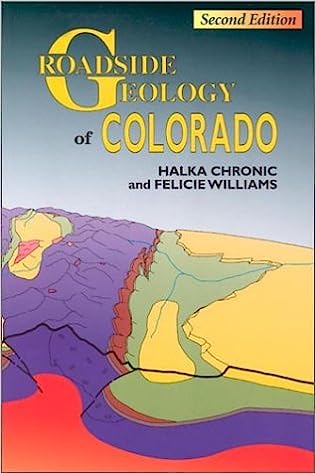 Roadside Geology of Colorado
Halka Chronic, Felicie Williams
Publisher: Mountain Press Publishing Company
ISBN 13: 978-0-87842-447-4
The rocks and landforms have not changed much since the publication of the first edition of the Roadside Geology of Colorado in 1980, but our understanding of them has. With expanded coverage, updated maps, new photographs, and the latest geologic interpretations, this nontechnical guide introduces you to the tumultuous geological history of Colorado s mountains, plateaus, and plains. The second edition includes tours of Black Canyon in Gunnison National Park, Rocky Mountain National Park, Dinosaur National Monument, Great Sand Dunes National Monument and Preserve, Mesa Verde National Park, and Florissant Fossil Beds National Monument.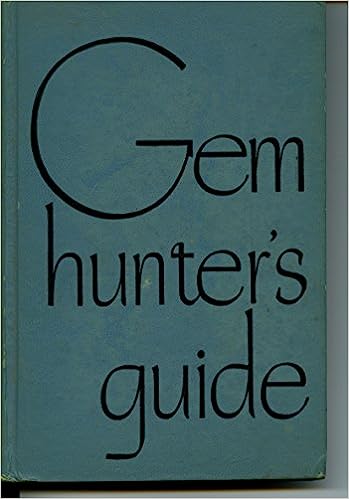 Gem Hunter's Guide
R.P. MacFall
Publisher: Science and Mechanics Publishing Company
A complete state-by-state directory to tested digging sites. Easy-to-understand instructions for recognizing rock formations: glossary. How to identify gem minerals and judge their value.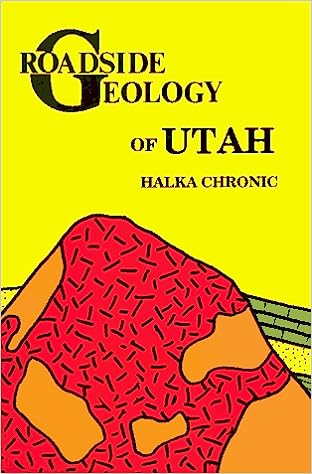 Roadside Geology of Utah
Halka Chronic
Publisher: Mountain Press Publishing Company
No one can ignore the colorful rocks of Utah: the Vermilion Cliffs of Wingate sandstone, the snow white and salmon pink bluffs of Navajo sandstone, or the yellow and pink rhyolite of Big Rock Candy Mountain. Roadside Geology of Utah is a riveting account of the forces that made the brilliant cliffs, mountains, and canyonlands we see today. The author's smooth prose brings the rocks of Utah and their long history into sharp and enjoyable focus.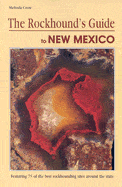 The Rockhound's Guide to New Mexico
Melinda Crow
ISBN 13: 978-1-56044-340-7
More than one third of New Mexico is public land holding huge amounts of mineralogical treasure. Find unusual mineral displays, fossils, jasper, agate, petrified wood, and more obsidian than one rockhound could collect in a lifetime. The array and quality of material found in New Mexico are almost mind boggling. The Rockhound's Guide to New Mexico describes 75 of the state's best rockhounding sites, covering the popular and commercial sites as well as numerous little-known areas. This handy guide describes where and how to collect specimens, includes maps and directions to each site, and provides recommendations for accommodations, camping, and other special attractions. The Rockhound's Guide to New Mexico offers a complete introduction to the many-faceted hobby and is an outstanding guide and sourcebook.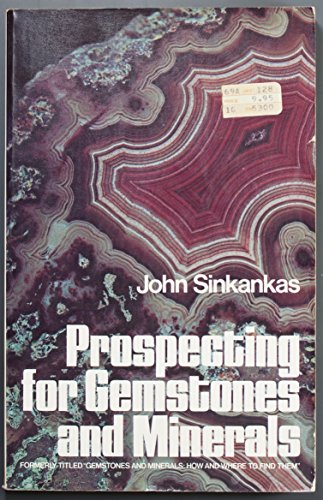 Prospecting for Gemstones and Minerals
John Sinkankis
Publisher: Van Nostrand Reinhold
Loaded with information about how, where and why mineral deposits form, Prospecting for Gemstones and Minerals is the perfect primer for the new collector. This essential guide features expert advice on where to find deposits, what they contain, and how to remove crystals from the ground. It also covers maps, how and when to use certain tools, and provides an excellent general introduction to the geology of deposits. Illustrated with photographs and line drawings, this book is a must-have for the amateur field collector.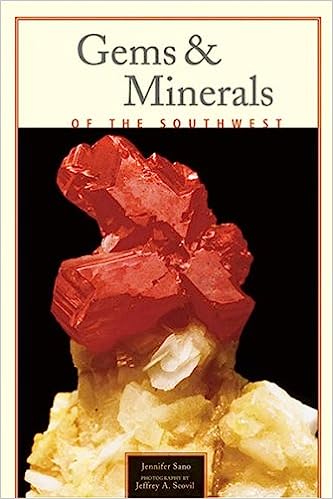 Gems and Minerals of the Southwest
Jennifer Sano
Publisher: Rio Nuevo Publishers
ISBN 13: 978-1-933855-23-3
The spectacular terrain of the American Southwest contains some equally spectacular gems and minerals. Jennifer Sano provides an easy-to-read resource for identifying more than 80 minerals, including both real gold and "fool's gold," familiar gems such as opal and garnet, and more surprising specimens like hairy blue-green cyanotrichite, fluorescent purple fluorite, petrified wood, and talc. 100 color photos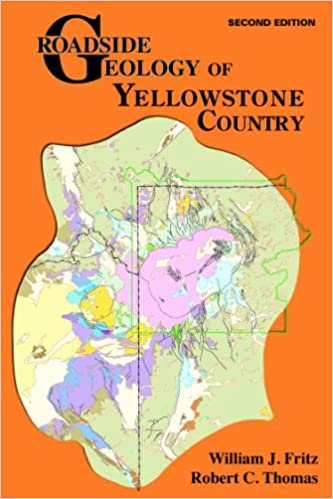 Roadside Geology of Yellowstone Country
William J. Fritz, Robert C. Thomas
Publisher: Mountain Press Publishing Company
ISBN 13: 978-0-87842-581-5
With more than 10,000 geysers, hot springs, fumaroles, and mud pots, as well as cubic mile upon cubic mile of once-incendiary rhyolite, the landscape of Yellowstone Country vividly displays its fiery past and present. The region contains 1/5 of the world's geysers, including the most famous of them all, and is the setting of some of Earth's most destructive volcanic eruptions. The 19 road guides in Roadside Geology of Yellowstone Country fully explore this volcanic pedigree while also delivering you to sites that have recorded the region's broad and deep geologic story, which includes exquisitely preserved, 50-million-year-old petrified trees buried in conglomerate; mountain-sized blocks of rock that slid more than 50 miles in a massive debris avalanche; the glacially carved craggy peaks and U-shaped valleys of the Beartooth Mountains and Absaroka Range; and the Grand Canyon of the Yellowstone, the excavation of which is still a mystery. This completely revised second edition reexamines the region using the latest scientific thinking and now includes stunning full-color photos, maps, and diagrams.